If one of the many processes for decision-making is called a "brainstorm", then why don't we get soaking wet whenever we're thinking really hard about coming up with an idea? Terrible jokes that I'm going to hate myself for later aside, this week we'll be diving a little further into The Tubbs Model of Small Group Interaction. We recently discussed some of the other Internal Influences related to group interaction and communication in a previous post, but there is still more to cover. Let's discuss how people and groups proceed to make decisions, specifically about the Six Thinking Hats.The concept of the Six Thinking Hats was originally created by Edward de Bono in 1985 as a way to focus your thoughts when going through a problem-solving process. When in a group setting, it is thought that each member of the group would "don" these hats and focus specifically on the types of thinking associated with the one they are assigned to. Think of it like running a session of role play where you stick yourself in a specific set of shoes to get a better understanding of a concept or obstacle so that you can come up with new ways to tackle the topic. The hats are divided by color: white, red, black, yellow, green and blue.
While wearing the white hat, one must focus on being as objective as possible and take all emotional ties out of the equation. The only thing that matters when making decisions is thinking about the facts related to the problem at hand and working out all questions and ideas as logically (and mathematically, if necessary) as possible. I tend to wear the white hat quite often, specifically when it comes to trying to solve issues relating to work; I just zone into a completely different mode that is focused on getting the job done as long as I don't have to interact with anyone else. This sometimes becomes a problem because I forget to get out of that mode and sometimes come of as cold or rude when people talk to me.
The red hat represents the opposite side of the white hat, and is all about focusing on using your emotions and instincts to figure out how to solve a problem. This is the hat that some people who work in the field of education try to wear whenever possible because showing a passionate drive for what you do can inspire others to learn from you and can really help solve the problems related to people viewing the educational system as a cold, cash grabbing structure.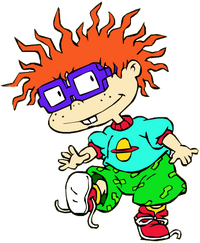 Donning the black hat means that you plan on doing plenty of careful, analytical thinking.  While it may sound slightly similar to the white hat, the black hat focuses more on looking at the limitations of an idea or problem. This hat tends to seem more negative and serious about it's subject matter, but it helps the group to see that there are realistic boundaries that they should look out for if they want to succeed. The black hat is probably the one I wear the most of all, because I tend to pull people into the reality of a situation subconsciously without really trying to since I am quite analytical about almost everything that I do.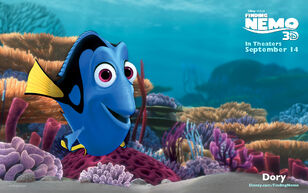 Looking on the bright side of things and seeing the potential  for great outcomes is the job of the yellow hat. Being the opposite side of the same coin as the black hat, the yellow hat wearer wants to boost the morale of themselves and their team, so that people can move forward through the problem at hand while striving to push the boundaries. This type of thinking pushes people towards their goals with the willingness to do their best. I'm not one to wear the yellow hat much, but it's admittedly inspiring watching them work through ideas and problems.
If you can raed tihs stencene, tehn you are pbrolaby a geren hat tihkenr and wreaer. The green hat is all about looking at the unique, untreaded paths to finding a solution to a problem. It involves a lot of creativity, and keeping an open-minded look at every possibility that can come out of an issue. This hat is generally worn a lot by anyone who works on crafting something, whether they're an engineer or a graphic designer or a journalist or anything in between, because they are always looking to create the things that no one has ever thought of or re-imagined in that way before.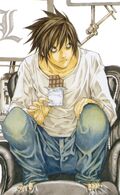 As a content creator, I tend to wear the green hat probably as often as the black hat, which is a strange combination of decision making skills but that's okay, because that is what the blue hat is all about. Group leaders tend to primarily wear the blue hat, because it represents control and coordination, but it can be worn by anyone, because it also focuses on having the discipline to know when to wear each hat. Each hat is interchangeable, and one doesn't necessarily have to only wear a specific one all the time. Having the skill to properly and efficiently be a blue hat thinker means that you have a good grasp on what it means to ideate and groups with multiple blue hat thinkers tend to be really great at brainstorming sessions because everyone can take a role and generate great ideas based on their Relevant Background Factors and other Internal Influences.
So, which hat fits my head the best? I'll let you brainstorm about that one for a little bit.